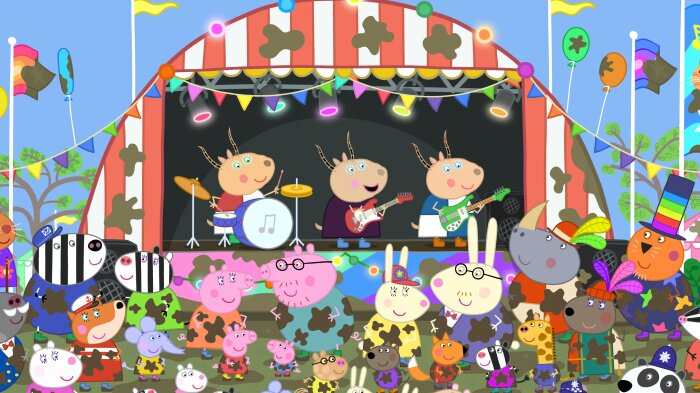 Notwithstanding his most recent live-action HBO series, Danny McBride will be heard, if not observed, in theaters this end of the week in "Angry Birds Movie 2." He repeats his role as Bomb, a major yet pleasant individual who is one of the main Angry Birds.
McBride has likewise given voices in other animated films, some kid-friendly, for example, "Kung Fu Panda 2" and "Despicable Me," and some grown-up themed, for example, "Sausage Party" and "Hell and Back," as well as giving voices on animated TV shows including "Good Vibes, "Chozen" and "Animals."
Not long after working on the first "Angry Birds," he clarified that he appreciates recording audio tracks, regardless of whether he frequently needs to do his performances alone in a sound booth instead of interfacing with other actors. "It's fun, it's fine," he said. "You're just in there by yourself, saying things over and over again."
He compliments his time at UNC School of the Arts, where he studied in the School of Filmmaking, yet he credited an alternate source for helping him prepare for animation — watching cartoons with his child. "Watching all those films with him helps me not be the worst one in the movie," he said with a laugh.
A few other alumni from UNCSA additionally have thriving careers giving voices to animated characters.
One of the most conspicuous is Chris Parnell, a School of Drama alumnus who is maybe best known for his live-action work on "Saturday Night Live." In animation, he does voices for such cult favorites as "Archer," a blend of spy spoof and office comedy in which he gives the voice of nerdy comptroller Cyril Figgis, and "Rick and Morty," where he plays Jerry, Rick's insufferable son-in-law who is Morty's father. He additionally does voices for more wholesome projects including "Elena of Avalor" and "Mr. Peabody and Sherman."
Parnell credited his time at UNCSA with helping him handle a combination of characters.
Diedrich Bader, who likewise attended UNCSA's School of Drama, has given the voice of Batman in various projects, including the 2008-11 series "Batman: The Brave and the Bold," "JLA Adventures: Trapped in Time," a 2018 Scooby-Doo crossover movie, and the forthcoming "Harley Quinn" animated series on the DC Universe streaming service, which is set to debut in October. He has likewise done many different voices for cartoons and said that regardless he draws from what he learned at the school.
"The emphasis of the School of the Arts was really to focus on being able to play a range of characters," he said. "It's really good in a voiceover session because you can adapt to whatever direction they want to go … and you're at the service of the director."
Here are some other UNCSA alumni who have done voices for cartoons:
Natalia Cordova-Buckley: Frida Kahlo in the 2017 Pixar animated film "Coco"
Anna Camp: Guest voices in "Sofia the First," "Star Vs. The Forces of Evil," "Vampirina," "The Stinky and Dirty Show"
Samantha Kim Daniel: "Pokemon," "Pororo the Little Penguin"
Dane DeHaan: "The Boxcar Children: Surprise Island," "Jump!"
Brett Gelman: "Jeff and Some Aliens," "TripTank," visitor voices on "Adventure Time," "Aqua Teen Hunger Force," "Mr. Pickles"
Tom Hulce: The star of "Disney's The Hunchback of Notre Dame"
Anthony Mackie: Guest voices on "Animals"
Jada Pinkett Smith: The "Madagascar" films.