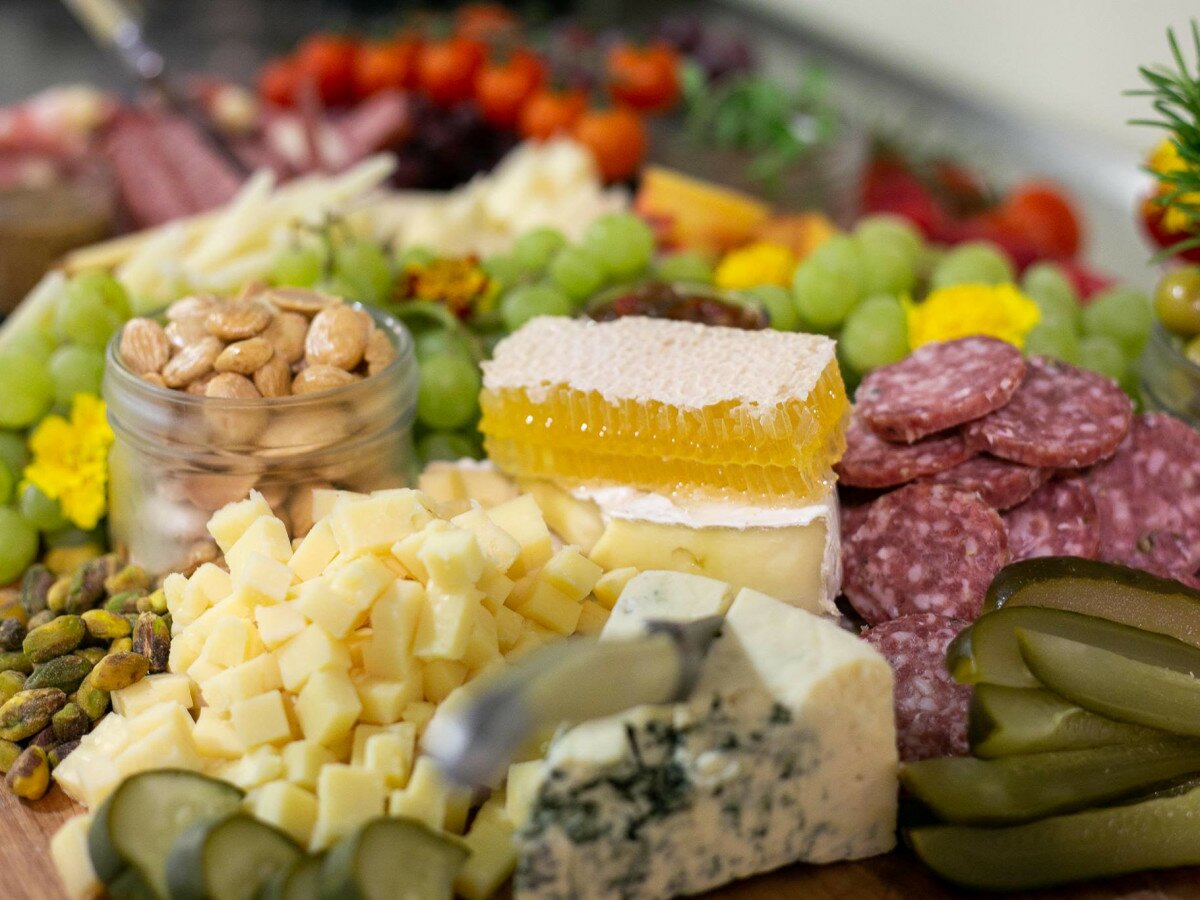 The current week's sustenance and drink occasions incorporate numerous approaches to appreciate the outside, from porch paella to a nourishment truck celebration and rosé on the rooftop. There's likewise a grandstand of Northeast D.C. eateries and the up and coming return of Dine-N-Dash.
Paella on the yard :- Assemble around the Fairmont Washington D.C's. goliath outside search for gold aiding of Spanish paella every Wednesday in June. The customary dish is stuffed with shrimp, chicken, mussels, and flavors. It's served along sides like gazpacho, manchego cheddar, olives, flan, and other Spanish hors d'oeuvres. Appreciate it alongside Flamenco music and claim to fame evaluating on glasses of red and wine sangria. (Fairmont Washington D.C., Wednesday from 5 p.m.- 7 p.m., $10 and up).
The best of North Capitol :- Appreciate boundless sustenance and drink from Anxo, Wicked Bloom, DCity Smokehouse and other territory eateries at the third yearly Taste of North Capitol at the NPR Building. Visitors can anticipate swag, wagers, and different giveaways. D.C. reggae band The Archives and Puma Ptah of Thievery Corporation are set to perform. (NPR, Thursday from 7 p.m.- 10 p.m., $40-$55)
Truckeroo :- Hang at The Bullpen without the swell of baseball swarms at Friday's release of the semiregular nourishment truck meetup Truckeroo. Eat, drink, and make diversions while perusing in excess of twelve sellers, including Vietnamese from Pho Wheels, comfort sustenance at Due South and DC Slices, and go overboard commendable fish at Red Hook Lobster Pound. (1201 Half St. SE, Friday from 4 p.m.- 11 p.m., individually)
Neighborhood juice dispatch :- Go through the end of the week squashing cold juices from Alexandria's fresh out of the box new cidery Lost Boy Cider. The fabulous opening festival will include new juice, nourishment trucks, and product available to be purchased. (317 Hoofs Run Drive, Alexandria, Friday and Saturday from 12 p.m.- 9 p.m., individually)
Rosé on the rooftop :- State "cheers" to National Rosé Day on Saturday with a glass of pink wine and a rosé popsicle at the Watergate's Top of the Gate bar. There will be a full nourishment menu too for the individuals who need to settle in with some charcuterie, fish tartare, hummus, or different tidbits. The setting additionally brags all encompassing perspectives Georgetown, Rosslyn, and the Potomac River. (Watergate Hotel, Saturday, $20 for wine and a boozy stop pop.)
Come hungry for crayfish:- Bar Elena is collaborating with Port City Brewing for a tap takeover and everything you-can-eat crayfish heat up this end of the week. Reservations additionally accompany potatoes, corn, hushpuppies, and two beverage tickets for an included Port City brew, wine or mixed drink. The ordinary menu will likewise be accessible for the duration of the evening. (Bar Elena, Saturday from 2 p.m.- 7 p.m., $45)
Paradiso Hyattsville spring lager celebration
Pizza, lager, and a live DJ are all piece of Saturday's spring celebration at Pizzeria Paradiso in Hyattsville. Alongside Maryland and Virginia blends close by, the bar is additionally encouraging brew slushies. Charitable accomplice ArtWorksNow will lead craftsmanship classes for youngsters ages 4 to 8. Propelled tickets are accessible and incorporate either boundless pours or a 6 oz pour to begin. (Pizzeria Paradiso Hyattsville, Saturday from 12 p.m.- 5 p.m., $10-$50)
Walkway spritzes for Pride:- Underground bar Destination Wedding is coming over-the-ground this Saturday for an extraordinary spritz spring up for pride end of the week. Take in the procession course while tasting on beverages like the solidified "Fraperol Spritz" with Aperol, white wine, St. Germain, and the French alcohol Suze. Winged animals Eye and Doi Moi will present tidbits like wok-fricasseed cashews until 3 p.m., and the cellar bar will offer a full menu for anybody expecting to chill. (Walkway outside Doi Moi, Saturday from 12 p.m. to 6 p.m., individually)
Night out pizza :- Monday evenings are made for two at Matchbox Pizza. Couples (or only a couple of companions) can stop by any region area on Mondays for a huge pizza (creamer fixings are a choice) a jug of select wine and a shareable pastry. (Numerous areas, Mondays from 3 p.m.- close, $48)
Feast N-Dash Returns:- Tickets are still at a bargain for one week from now's Dine-N-Dash, an association with 30 D.C. cafés, cook José Andrés, and World Central Kitchen. The culinary slither is revolved around three neighborhoods: fourteenth St., Penn Quarter, and The Wharf. Taking an interest cafés will offer an assortment of nourishment and beverages, and free transport transports will keep running between areas all through the night. VIPs can go to a pre-gathering and after gathering with Andrés and other eminent culinaryspecialists.